Pop-up Exhibit Systems and Graphics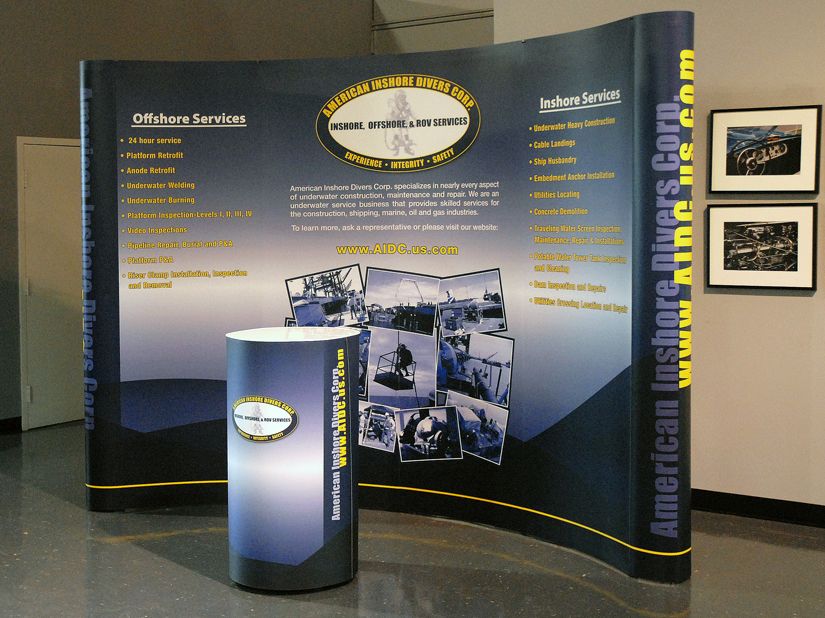 The Duo Blue is one of the industries most widely used, proven and durable exhibit system. It is available as a floor or table top system in several sizes and can also be combined to form a variety of shapes for a larger exhibit. Please download the Duo Blue brochure for detailed information.
Just as important as the system itself are the graphic panels. We are experts in producing robust, long lasting panels with a perfect fit not just for the Duo Blue but any other pop-up system brand. We will be pleased to create or assist you with the artwork at a very reasonable cost.
Click here for Duo Blue Brochure and Data Sheet