Architectural Signage and Decor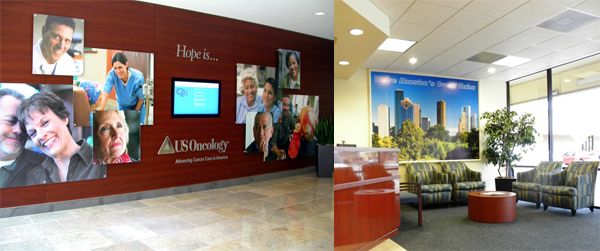 Digital high resolution custom printing with longterm durable pigmented and UV cured inks has created many new cost effective ways to create interior decorative elements and signage on a wide range of media. Choose from fabrics, canvas, wallcovering media, vinyl, aluminum, acrylic, ceramic,wood, etc, combined with tension frames, standoff mounting systems, hanging systems and more to realize your vision outside of standard catalogue offerings.
Our capability to print directly on almost any substrate with our photographic quality flatbed printing system has opened up a host of new possibilities. In addition to 6 process colors we also have white ink for for under, over and spot printing on non-white substrates such as brushed silver Dibond and transparent media including acrylic and Lexan.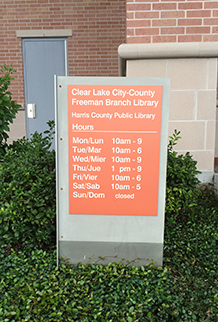 Flatbed print on aluminum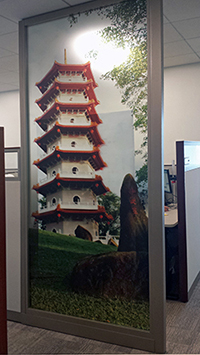 Translucent print on glass partition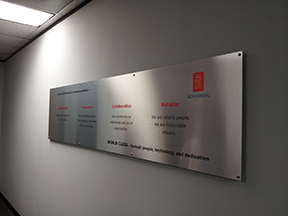 Sign printed on brushed aluminum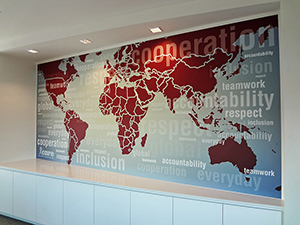 Wall mural with adhesive vinyl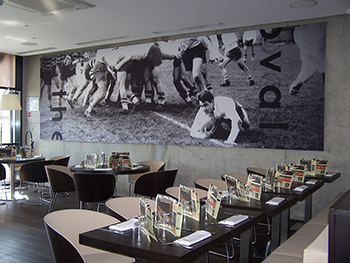 Print on fabric in tension frame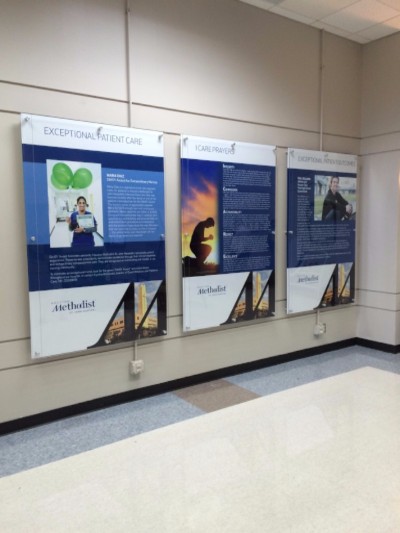 Aluminum / acrylic sign with wall stand-off mounts